4th International Conference on Recent Trends in Business and Entrepreneurial Ventures (ICRTBEV 2021)
Online/Virtual
Date : 27th & 28th November 2021
Organised by
Lincoln University College, Malaysia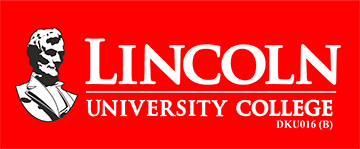 In Collaboration with
AKS University Satna, MP. India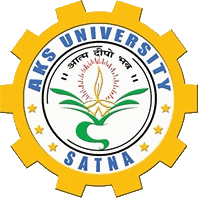 4th International Conference on Recent Trends in Business and Entrepreneurial Ventures (ICRTBEV 2021) is dedicated to the promotion and presentation of peer-reviewed research. The conference will bring together high-level public and private sector decision makers as well as entrepreneurs, investors and researchers from the South East Asian region and abroad. The conference aims at building a bridge and linking start-ups and SMEs to investors, financiers and established corporates in the region to create business partnerships and joint ventures.
Academics and researchers worldwide are invited to submit full-length papers, case studies or special session proposals for the Recent Trends in Business and Entrepreneurial Ventures. Topics in all areas relating to Corporate Governance, Financial Management, Marketing Management, Operations Management, Corporate Social Responsibility, Corporate Finance, Logistics and Supply Chain Management, International Business, Global Economics, Organizations Finance, Knowledge Management, Developing Country, Multinational Companies, Cross-Cultural Management, International Human Resources Management, Insurance, Entrepreneurship, Healthcare Management, Waste Management, Energy from Waste and Biomass, Hospitality and Tourism, Water Resource Management and other related areas.
Papers must be original and unpublished with proper acknowledgement.
All papers will be blind-reviewed by the distinguished Review Board members. High quality papers will be published in
Proceedings Book with Cross Ref doi; ISSN / ISBN indexed.
International Journal on Recent Trends in Business and Tourism (IJRTBT))
Online ISSN: 2550-1526
http://www.ijrtbt.org/
International Journal of Management and Human Sciences (IJMHS)
Online ISSN : 2590-3748
http://ejournal.lucp.net/index.php/ijmhs
Asia-Pacific Journal of Management and Technology (AJMT)
Online ISSN : 2652-6840
https://ejournal.lincolnrpl.org/index.php/ajmt
Extended papers are being invited for potential publication in the following Scopus index journal:
• International Journal of Management Practice
• Pertanika Journal of Social Sciences & Humanities
• International Journal of Business and Society (IJBS)
• International Journal of Public Sector Performance Management